Prepare for a life of significance
About Us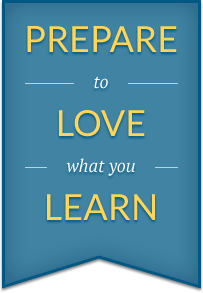 Prepare for flexibility.
At Ottawa University, you can take advantage of classes offered on campus and online. Our online courses fit around the busy schedule of adult students just like you. We offer convenient schedule options for those interested in on-campus programs.
Prepare for the next step.
We have been student centered for 150 years, which means we recognize the educational value of what you have already accomplished. You can earn college credit toward your degree through:
Prior college credit
Military service
Credit by examination (CLEP, DANTES)
Work/Life experience
National registry/certification
Prepare for support.
Our 24/7 help desk and student portal allow for real-time access to student services. Additionally, our campus staff is committed to providing personal assistance to help you achieve your goals within the context of your busy adult life.
Prepare for excellence.
Our faculty members are subject experts with real-world experience who facilitate your educational experience. We recognize that adults bring a wealth of experience from their personal and professional lives. At Ottawa University, students and faculty discuss practical application of theory that allows students to apply concepts to their workplace.
Prepare for a life of significance.
As a non-profit university, your success is our number one motivation, which is why we enrich your academic experience with a Christian-focused learning tradition rooted in values and ethics that can help you have an impact in the communities where you live and work, beyond your time with us.
Contact Ottawa University today to learn more.